THE STUDY OF PEDESTRIAN FACILITIES ON THE CONCEPT OF ACCESSIBILITY (CASE STUDY: SUDIMARA KRL STATION, SOUTH TANGERANG)
Keywords:
Accessibility, Facility, KRL Station
Abstract
The concept of accessibility is one of the crucial things in the site planning of the electric train station (KRL) area. This study aims to identify facilities for pedestrians and persons with disabilities in the form of pedestrians and guiding blocks on the site of the Sudimara KRL station area, South Tangerang. Then, analyse the standards on aspects of accessibility and convenience on the site for KRL station users. The research method used in this study is qualitative with a case study approach. The processed data is in the form of desk studies, observations, and interviews. The analytical method used is the gap analysis method, which explains the existing conditions and applicable facility standards. The results and discussion show that there are several facilities that do not meet the applicable standards.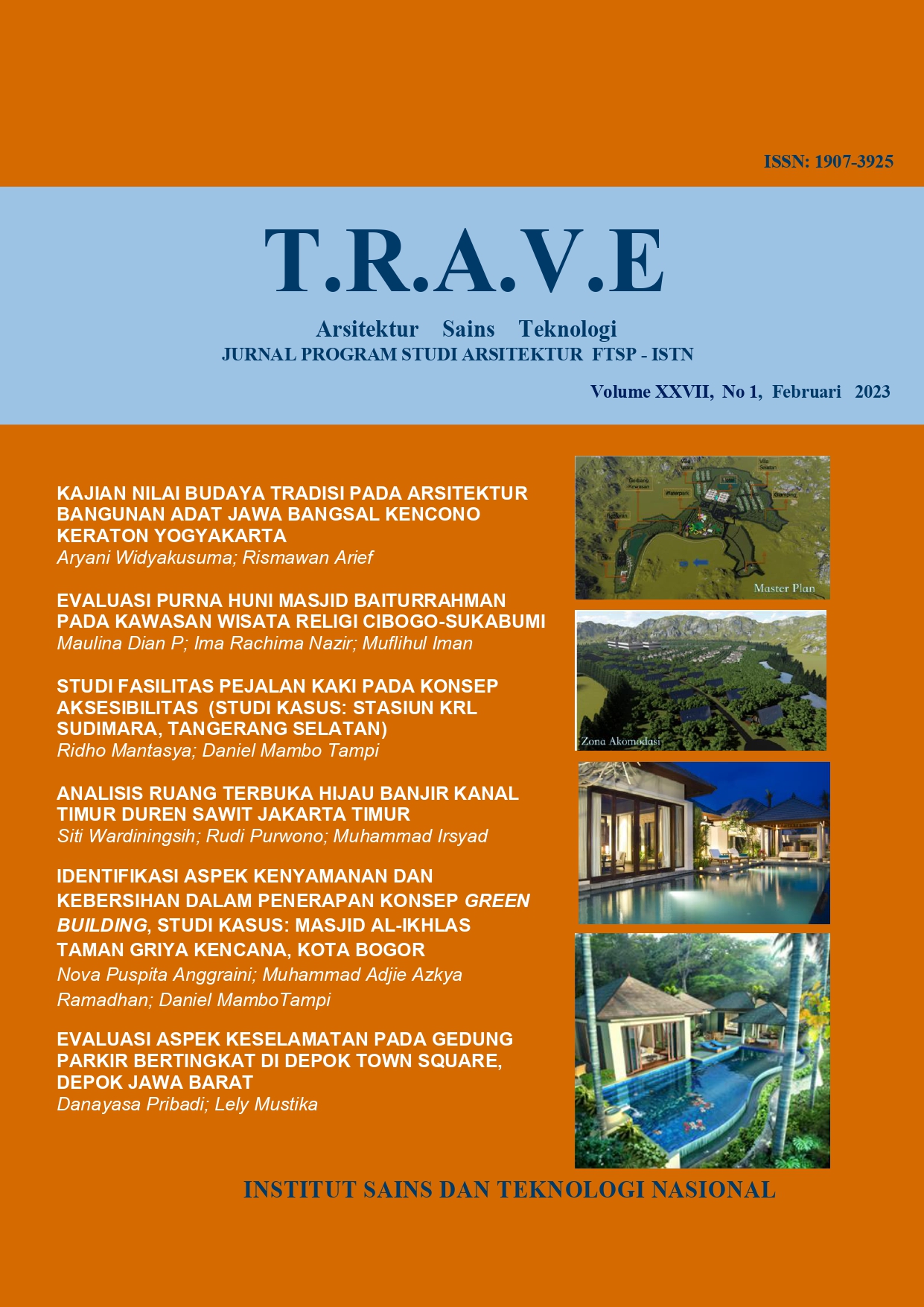 How to Cite
Mantasya, R., & Tampi, D. M. (2023). THE STUDY OF PEDESTRIAN FACILITIES ON THE CONCEPT OF ACCESSIBILITY (CASE STUDY: SUDIMARA KRL STATION, SOUTH TANGERANG). TRAVE, 27(1), 27-32. Retrieved from https://ejournal.istn.ac.id/index.php/TRAVE/article/view/1518